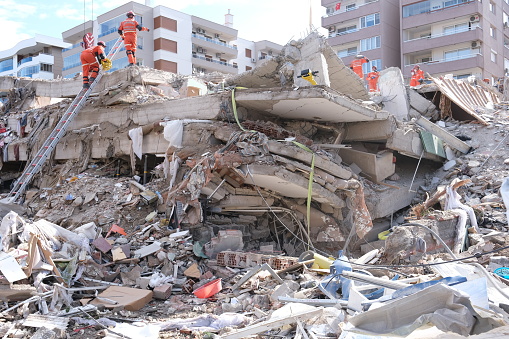 The recipient of a Medal of Valor in 2012, John Biernat works as an associate attorney for Padilla Law Group in Michigan. Outside of work, John Biernat is active in his community and a member of the Bishop Plagens Council of the Knights of Columbus, a faith-based organization that empowers Catholic men to demonstrate their faith at work, at home, and in their communities.
In August 2021, the Knights of Columbus announced an initial commitment of $250,000 to people dealing with the aftermath of an earthquake in Haiti. This 7.2-magnitude earthquake hit the island nation on August 14. Supreme Knight Patrick Kelly offered prayerful support to the island nation, along with the initial commitment from the Knights of Columbus.
The organization has been active on the island nation since another earthquake in 2010, and has provided more than $1 million in financial assistance to residents in need. This has been heavily focused on recovery efforts to restore mobility to Haitians who were injured, thanks to a partnership between the Knights of Columbus and the Global Wheelchair Mission. Financial support for rehabilitation and prosthetics on the island after the 2010 earthquake was also provided by the Knights of Columbus in partnership with Project Medishare.
The organization also aided in the creation of the Emilio B. Moure Clinic for Hope in Port-au-Prince. Moure was the Knights' late supreme secretary and played an instrumental role in the development of the rehabilitation program and mobility program after the 2010 event. This clinic, along with the Knights of Columbus' other mobility projects in the nation, resulted in a documentary film that highlighted Haitian resilience in light of catastrophic events.
from WordPress https://ift.tt/3DyZOjp
via
IFTTT