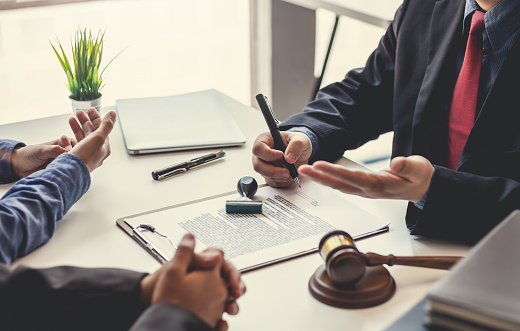 A licensed attorney with a background in law enforcement, John Biernat serves as an associate attorney with the Padilla Law Group. In this capacity, John Biernat is in charge of drafting case evaluation, facilitation, and arbitration summaries. He is also an active member of the State Bar of Michigan.
The online member directory of the State Bar of Michigan (SBM) contains information about attorneys in Michigan that are licensed to practice law. SBM does not recommend or make any claims regarding any attorney or advertiser included in the directory or the services they provide.
Lawyers have an ethical obligation to avoid conflicts of interest, primarily if they already represent a client in the same case. A conflict of interest occurs when an attorney's interests, such as family or social considerations, may compromise their judgment, choices, or actions in practice. Instead of engaging in specific discussion about a case or providing in-depth details, reach out to the attorney to check whether there is a conflict of interest. If they confirm that they have no conflict of interest, schedule an appointment to discuss the case with them.
To access the directory, visit Sbm.reliaguide.com/home
from WordPress https://ift.tt/3l8FLkn
via
IFTTT